Challenge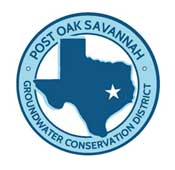 In 2012, the Post Oak Savannah Groundwater Conservation District faced growing criticism about its management of groundwater in Milam and Burleson counties. Fueling the criticism was intensifying competition for groundwater between those wanting to sell their groundwater and others wanting to save it for future use.
In addition, the District faced mounting pressure to balance private property rights and the District's statutory mandate to protect and conserve the aquifers in its jurisdiction.
Critics called for the District's Board of Directors to be elected rather than appointed by the County Commissioner's Court.
---
Solution
Laura Raun Public Relations designed a public outreach campaign to inform and educate various audiences in the District about its activities in ways that would build awareness and confidence in its abilities.
LRPR develop a communications plan, identified key messages and created and refined communications materials. For example, we created a series of newspaper articles that made extensive use of graphics to explain the District's roles and responsibilities. The articles ran in the Cameron Herald, Burleson County Tribune and Rockdale Reporter.
We also created a brochure that outlines origins, management, strategies, and funding for the POSGCD. The brochures are used at many speaking and informational events in the area, providing the public with pertinent information in visual form.
Outcome
Residents of Milam and Burleson counties told District staff members that they liked the newspaper articles, which "helped them understand" how the District managed groundwater. In addition, County Commissioners indicated their confidence in the POSGCD Board of Directors.